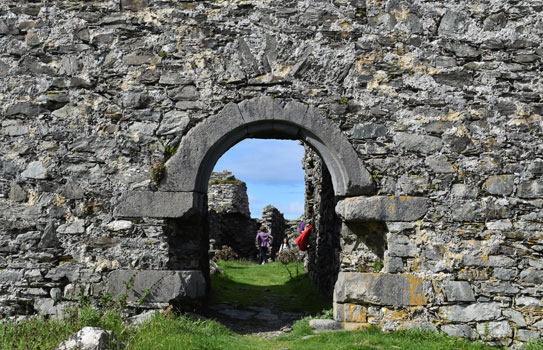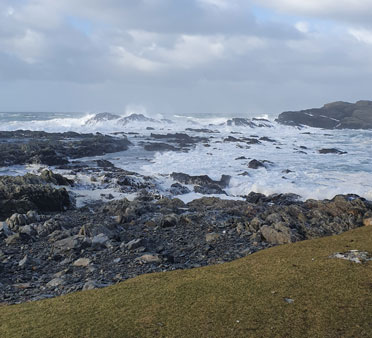 Discover Inishbofin
Welcome to Inishbofin, the ultimate rural island escape located 11km off the coast of Co. Galway, Ireland.
Inishbofin is a small island around 12 Km² with a population of approximately 175 people.
We are situated along the Wild Atlantic Way and surrounded by the captivating Atlantic Ocean. The island boasts a unique, rugged landscape with majestic rolling hills, enchanting 17th century ruins, and quaint winding roads.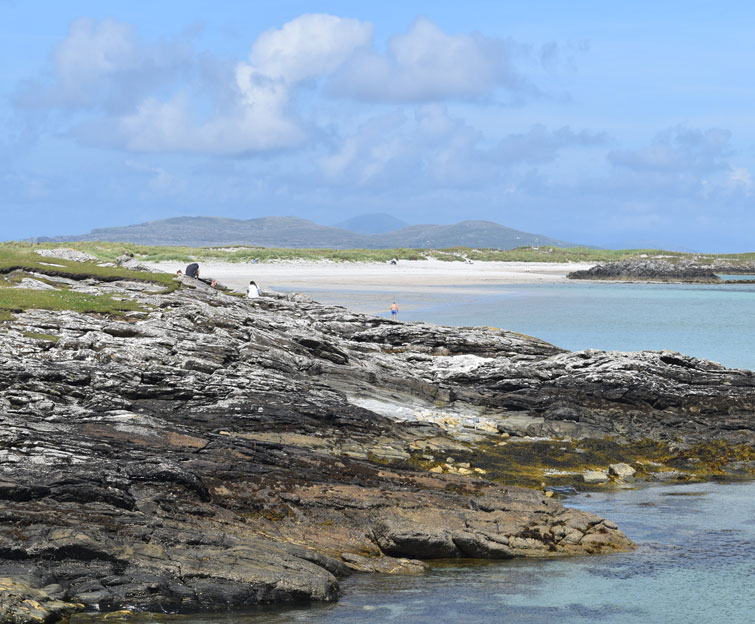 A rich island history and culture embodies the people and place, and we are proud to share this with friends and visitors. You will find yourself strolling amongst old stone walls with mesmerising views of the Atlantic coastline and the sound of traditional Irish music drifting through the evening air.
Life moves a little slower, the sun shines a little brighter, and the rain falls a little harder.
But rest assured, you will leave with your smile a little bigger and your heart a little lighter – and that's if you decide to leave at all.
Things to See & Do
Inishbofin Experiences provides a range of guided tours and activities that are available to book online in advance of your trip. Click here for a list of pre-bookable experiences and plan your stay in advance!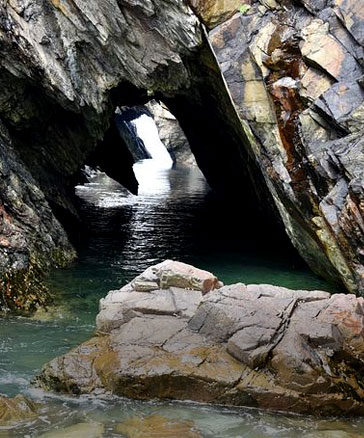 Blowholes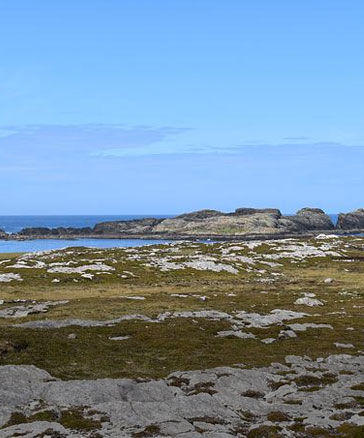 The Stags
Dún Mór Cliffs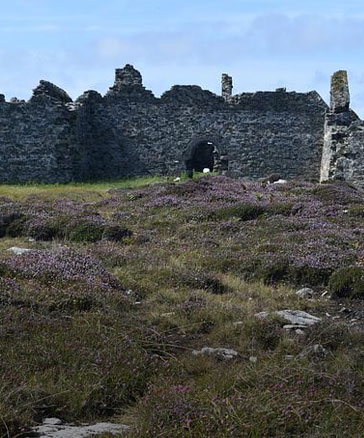 Cromwell's Fort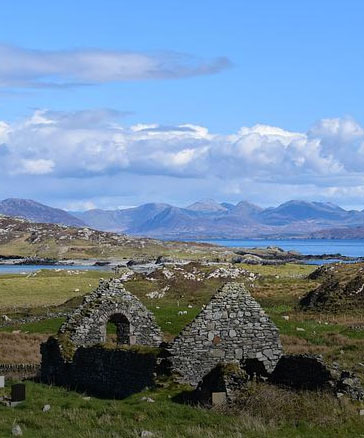 St. Colman's Monastery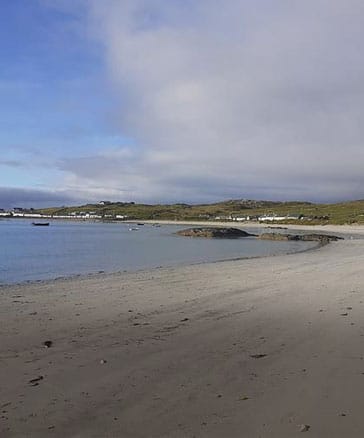 East End Village and the Curing Station
To Do

Listen to Live Traditional Music
Inishbofin is renowned for its incredible landscape and captivating history, but we are also known for having an unbelievable nightlife with music from the best Irish musicians around!
An absolute must, is to head to the pub, enjoy the live music and experience some quality Irish craic!

A Day at the Beach
Inishbofin boasts green flag, golden sandy beaches with crystal clear waters. On a summer's day, there is nothing more blissful than packing your beach bag and heading out to enjoy the sandy surroundings. Visit the Eastend or Dumhach beach for shallow swimming waters perfect for families, or head to Trá Gheal for an adventure down the cliffs to watch the rolling waves in an utterly tranquil environment.

Sports
Inishbofin caters for a range of outdoor and indoor activities perfect for all-weather fun! Our Community Centre offers a sports hall with opportunities to play soccer, basketball, ping pong, pool, or badminton. Our local GAA pitch offers outdoor space for a range of sporting opportunities with an incredible view over Inishbofin Harbour.
There are several sporting events that are run on the island in aid of Down Syndrome Ireland. During the month of May the island hosts the Inishbofin Half-Marathon. Other activities of interest include the Bofin Swim and Bike to Bofin. Find out more here.

Shopping
There is a strong love and appreciation for craftsmanship on Inishbofin. Spend the day chatting to islanders and discover an array of handcrafted local goods. Head to the Heritage Museum and Gift shop beside the old pier, pop into the Harbour Lights' Bookshop, or experience the Eastend's Garden Gate.
Find yourself exploring the handmade candles and crafts in The Shepherd's Hut and as you continue your journey, be sure to keep your eyes peeled for our islanders 'Honesty Boxes'. These boxes usually contain locally grown foods or baked goods. The owners trust visitors to take what they like and to leave an honest contribution for the goods. We love to see the trust and respect that blossoms between islanders and visitors from such a fantastic initiative.

Visit the Community Centre and Playground
Pick up your Inishbofin Hoodie and souvenirs, browse an array of handmade island crafts, have a coffee, and let the kids enjoy the local playground that overlooks Inishbofin harbour. Open 7 days a week.

Sunset at the Stags
Inishbofin has one of the most incredible sunsets in the world. Head to The Stags and watch the sun fade behind the Atlantic Ocean.

Sunrise at the Eastend Village
Early risers soak up the blissful silence as the sun rises above the Connemara mountains in the distance.

Festivals
Throughout the year there are several festivals taking place on the island. When planning your trip make sure to check out what's on and purchase tickets online in advance to avoid disappointment!
Inishbofin Walking Festival
Inishbofin Arts Festival
Desmond O'Halloran Festival
Bia Bó Finne (Inishbofin Food Festival)
Inishbofin Trad and Set Dancing Weekend
Birdwatching Festival
Activities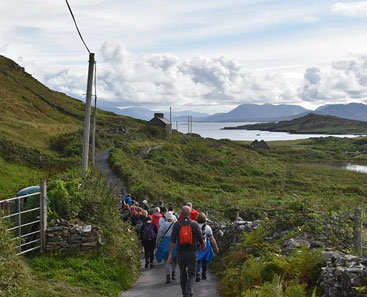 Guided Walking and Hillwalking Tours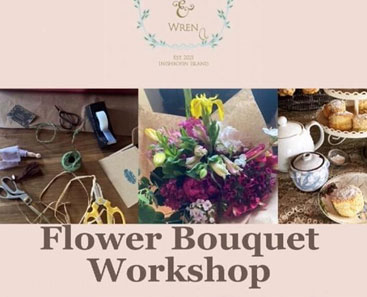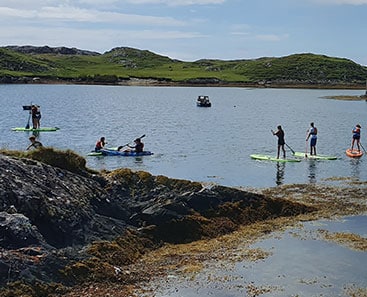 Kayaking, Stand Up Paddle Boarding, and Snorkelling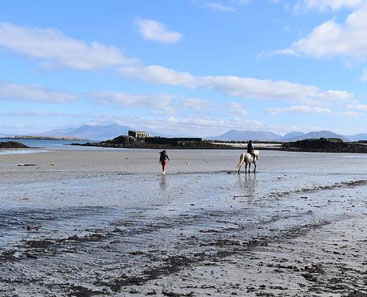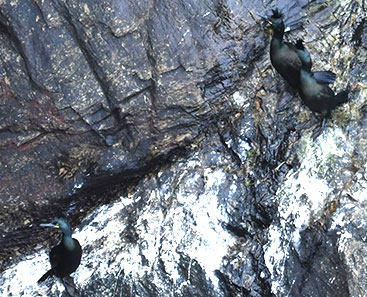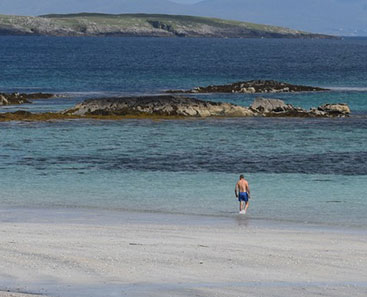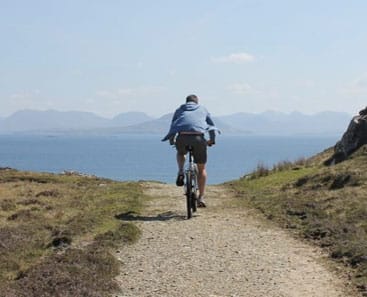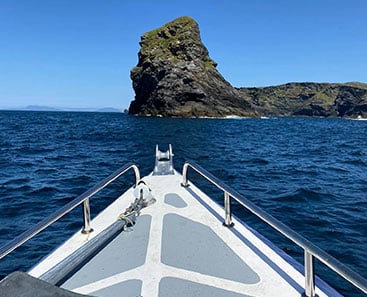 Boat and Seal Colony tours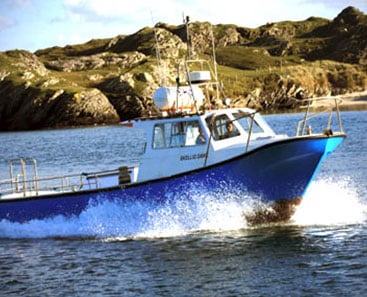 Accommodation
Inishbofin has a range of accommodation providers to suit every visitor. This includes a hostel (with camping options), three hotels, multiple B&B's, and a range of private self-catering accommodation providers.
Please Click Here for a full list of all accommodation providers
Please Click Herefor a full list of all accommodation providers
Newsletter
Be inspired. Stay connected. Subscribe here!