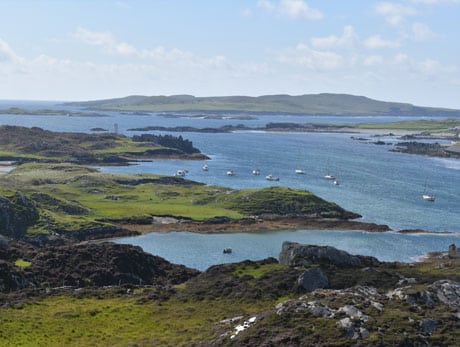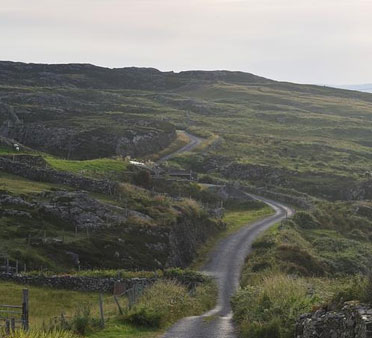 ABOUT
Discover Inishbofin
Welcome to Inishbofin, the ultimate rural island escape located 11km off the coast of Co. Galway, Ireland.
Inishbofin is a small island around 12 Km² with a population of approximately 175 people. We are situated along the Wild Atlantic Way and surrounded by the captivating Atlantic Ocean. The island boasts a unique, rugged landscape with majestic rolling hills, enchanting 17th century ruins, and quaint winding roads.
INISHBOFIN ISLAND
Featured Experiences
Connect & Explore
Getting Here
Inishbofin Island is situated off the coast of Connemara, in the west of County Galway, Ireland.
The ferry journey to Inishbofin takes approximately 40 minutes and departs from Cleggan pier, Co. Galway.
We highly encourage using bus transport to reduce the environmental impact on your journey across Ireland.
Inishbofin is not suitable for cars and therefore it is advised that all visitors travel by foot or bike once they reach the island.
Reach Out To Us
Contact Inishbofin Experiences
If you have any questions about our services, we're happy to help and we love hearing from our customers.
Interests
What would you like to do?
Meet Our Experts
You're in Safe and Experienced Hands
Meet your amazing guides and instructors who will ensure you have a sensational and safe trip with us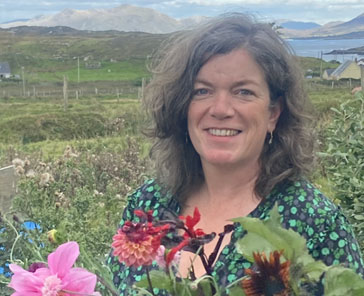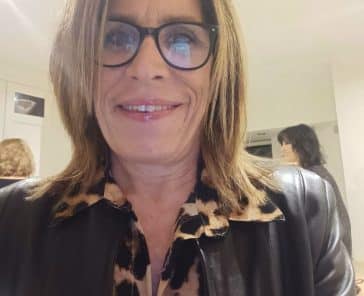 Travel Ireland
Sustainable Tourism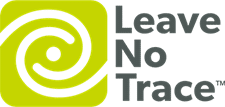 We ask all visitors to follow the leave no trace principals when visiting our Island.
Find out how you can get involved:
www.leavenotraceireland.org
Newsletter
Be inspired. Stay connected. Subscribe here!