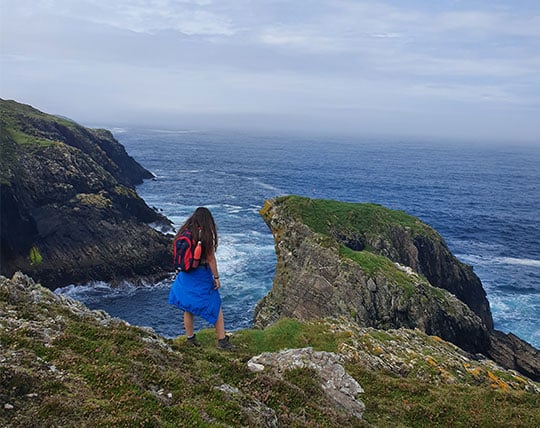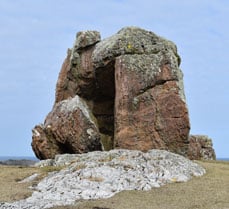 Head to the West of the island to explore blowholes and sea arches while listening to the folklore and history along our shorelines. Spot some seals, discover ancient ruins, and then trek to the clifftops to take in the Atlantic Ocean. This route provides you with an unbeatable view of our neighbouring uninhabited island, Inishark. You can see the abandoned village and learn of the people that once lived there.
Suitable for: Adults and families interested in exploring the seascape and getting to know the history and culture of Inishbofin and our neighbouring Inishark.
What to bring: Weather appropriate clothing, suitable walking shoes or boots with good grip, and a small backpack with water and snacks as needed. If you have binoculars, we also recommend bringing them.
Difficulty:Easy - Moderate
Time:2hr
Tour is currently not available to book. Contact us for further information
Newsletter
Be inspired. Stay connected. Subscribe here!