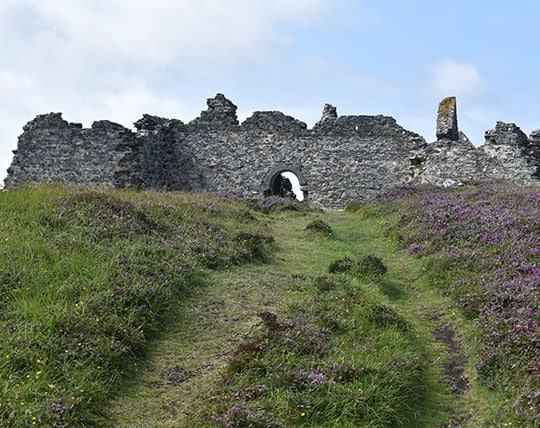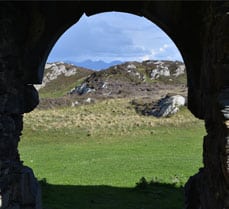 Trek along the coastline and go back in time to 1660 Inishbofin.
Explore the ruins of this Cromwellian 17th century fort and learn of the landmark's historical role on the island. Watch the sheep graze in the old courtyard, keep guard along the watchpoints, and enjoy the unique view of Inishbofin harbour from across the bay.
Suitable for: All adults with the ability to trek across rough terrain. Kids should be over 6 years of age and be accompanied by an adult.
What to bring: Weather appropriate clothing, suitable walking shoes or boots with a good grip, a small backpack with water and a snack if needed. (If bringing extra items, please make sure they are secured in a backpack as you may need use of your hands for extra grip when the path becomes more difficult)
Difficulty:Moderate
Time:1.5hr
Tour is currently not available to book. Contact us for further information
Newsletter
Be inspired. Stay connected. Subscribe here!